Medieval : Medieval Elephant with Paws (Medieval43)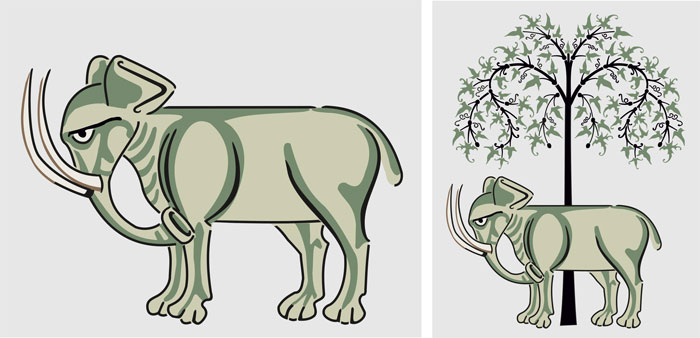 Elephants in medieval bestiaries came in all shapes and sizes, few of which resembled real-life elephants. They might have horse-like legs and tails and misshapen feet or look more like pigs. Sometimes their ears were missing; sometimes their trunk was so long it would drag on the ground.
FOR EXPEDITED SHIPPING... $40 extra will be added to your order. A Courier Service will be used and you will be able to track your order.
Your Shopping Basket
Quantity
Item Code
Description
Price
Action
Your shopping basket is empty