Page 6 of 11
< Previous Page | Next Page >
The photographs on this page have been sent to us by customers showing how they have made use of our stencils. Click on any image to take you to the featured design in our catalogue.
These images show some of our Egyptian stencil designs as featured on Monster House - an "extreme" home remodelling show.
Authentic italian plasters provided by Ancient Strokes Design Studios, covering the NJ, NY metropolitan areas: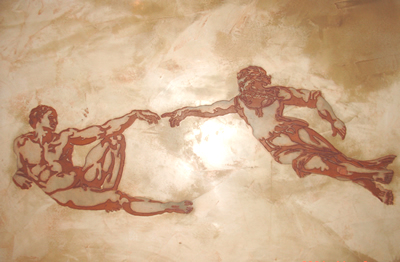 Historic 01: The Creation of Adam
Madeleine Faulkenburg wrote "I used the Egyptian Stencils in my entranceway and they turned out fabulous":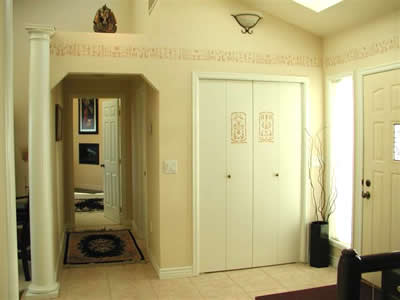 Joyce Esfield now has a most beautiful stencilled ceiling. We prepared the lettering stencils to her specification and the border used on the ceiling is from our mosaic section (Mosaic 07) Adelphi Borber.
Gareth Walters has had a lot of fun with colour when he stencilled this dragon:
Pauline Kang'ethe has done well. This is her first attempt at stenciling:


Transport04: Classic Steam Train
Gareth Walters decided on a Wedgewood style them for his room: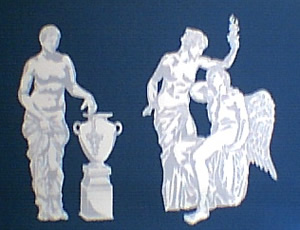 Greek 11 Aphrodite and Greek 14 Cupid and Aphrodite