Page 7 of 11
< Previous Page | Next Page >
The photographs on this page have been sent to us by customers showing how they have made use of our stencils. Click on any image to take you to the featured design in our catalogue.
Lawrene Hunt requested resized stencils specially to fit these boxed coaster sets.
Photos below are of interiors by Pete Davies of Roman Renaissance Ltd, Lampeter. The stencils shown are applied into Spatula Stuhhi, an Italian marble wall finish. For further information on Spatula Stuhhi email romanrenaissance@aol.com.

Celestial 06 Baroque Angel (Close up)


Fruit 15 Fruit with Wine


Here you can see Peter's very effective stenciling technique. This goddess on a plinth is part of a larger design.
Greek 04 The greek Temple Kit




Animal 23 Red Kite
Using our Egyptian Lotus Border stencil, Marilyn Mackey, who runs a bellydancing studio, created this exotic bedroom decorated like a Sultans tent.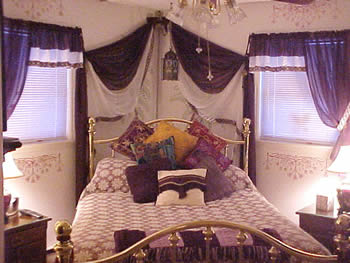 Egypt 19 Lotus Border
Mark Rehling - an aquarium biologist at Cleveland Metroparks Zoo - stenciled this bold octopus.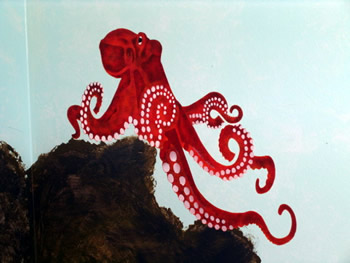 Sea 21c Octopus
Part of this image is a real carpet. We used some of the motifs in the carpet to create stencils for Tim to stencil patterned borders around his carpet. We really like the richly coloured results.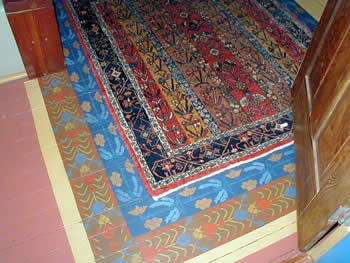 Bea Britt used some of our jungle stencils to create their mural. She told us that her children love their new room.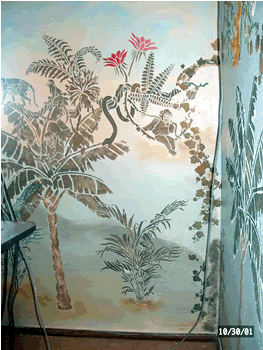 Keith Roberts requested our large eagle be made even larger and be given a 33" wing span. Here is the result.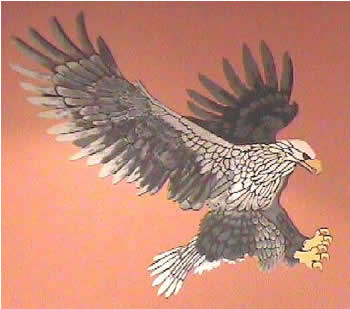 Animal 22 Eagle
We miniaturized these stencils for this very special toy box by Julie di Bella.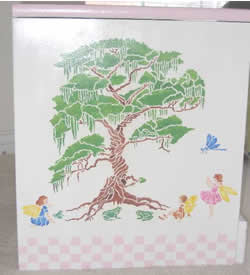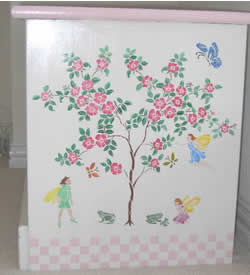 Fairies 20 Magic Tree and Rose 2 Rose Tree
Esther Bartlett used our Damask stencil to create a wallpaper effect in her bedroom. One of her friends thought it was a very expensive wallpaper until she looked more closely.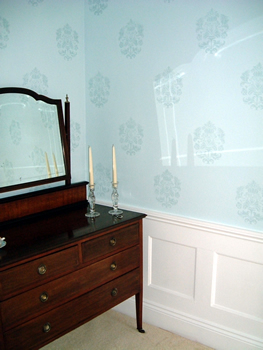 Motif 10 Damask
Dale Long specializes in Petroglyphic rock art. He stencils onto rock and then uses an impact hammer to carve out the pattern.

Celtic 13 Celtic Cross
A rather luxurious room from Joyce Enfield.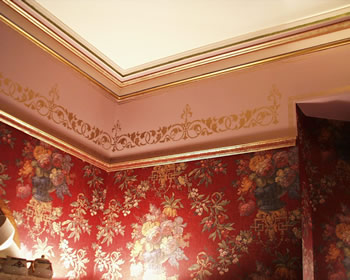 Medieval 2 Border with Fleur Motif