Sea Coral Stencils : Napoleon Fish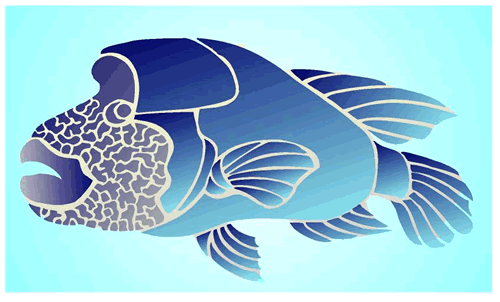 Napoleon Fish owe their name to the prominant lump on its head. It has a remarkable jaw articulation and
can protude its lips out of all proportion swallowing its prey whole with its powerful suction.
FOR EXPEDITED SHIPPING... $40 extra will be added to your order. A Courier Service will be used and you will be able to track your order.
Your Shopping Basket
Quantity
Item Code
Description
Price
Action
Your shopping basket is empty