Sealife Stencils : Lighthouse Panels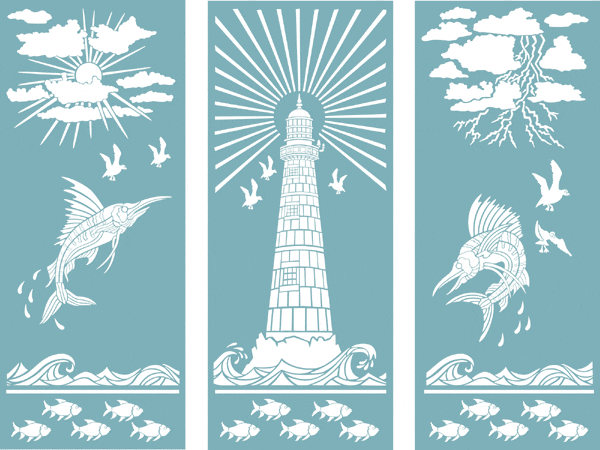 These were originally designed to be etched onto glass . They could be transformed into a set of colourful wall panels using traditional stencil painting.
FOR EXPEDITED SHIPPING... $40 extra will be added to your order. A Courier Service will be used and you will be able to track your order.
Your Shopping Basket
Quantity
Item Code
Description
Price
Action
Your shopping basket is empty