Fruit Stencils : Climbing Vine Kit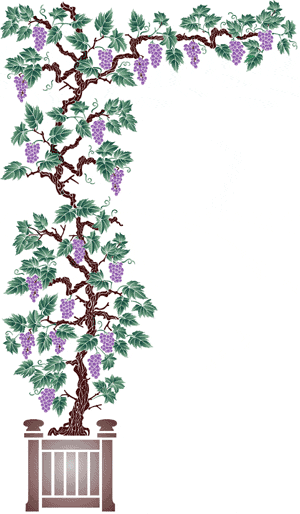 Stunning and versatile climbing vine kit in three sections. The middle section has been mirrored to increase the height. This design allows you to create a grape vine as tall and with as many horizontal branches as you desire.
FOR EXPEDITED SHIPPING... $40 extra will be added to your order. A Courier Service will be used and you will be able to track your order.
Your Shopping Basket
Quantity
Item Code
Description
Price
Action
Your shopping basket is empty