Brian Froud Stencils : The Fluff Faery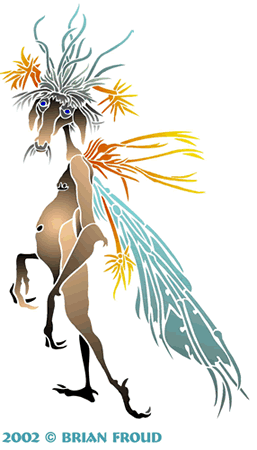 He doesn't mean any harm but fluff is his favourite substance. He lives in vacuum cleaners or down the back of sofas. He is responsible for fluff on your cd's, your candy and the specks on your camera lense.
FOR EXPEDITED SHIPPING... $40 extra will be added to your order. A Courier Service will be used and you will be able to track your order.
Your Shopping Basket
Quantity
Item Code
Description
Price
Action
Your shopping basket is empty