Brian Froud Stencils : Set of Three Faeries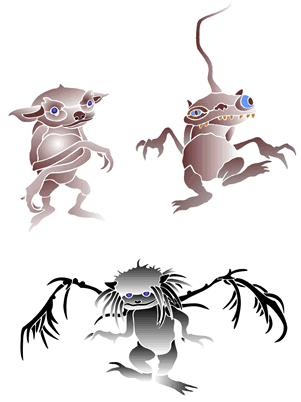 The Positive Pixie (top left in set of three):
This Pixie is helpful to have around especially when serving spaghetti or unravelling knotty problems.
The Sink Fairy (top right in set of three):
This malodorous creature lives down the drain.
The Mischievous Faery (bottom in set of three):
You need to be a little cautious if you notice this little creature around.
FOR EXPEDITED SHIPPING... $40 extra will be added to your order. A Courier Service will be used and you will be able to track your order.
Your Shopping Basket
Quantity
Item Code
Description
Price
Action
Your shopping basket is empty