Dinosaur Stencils : Terrible Claw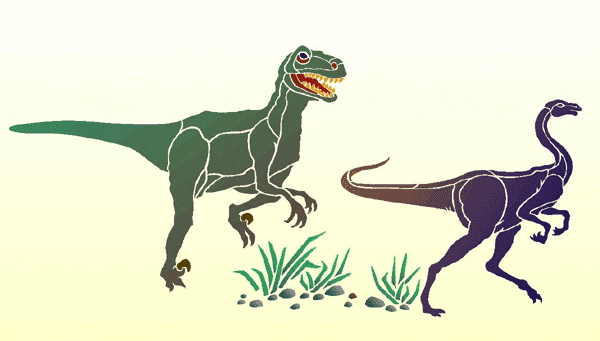 Deinonychus is a chase and kill dinosaur. His victims flee in fear of its most distinctive feature...the terrible claw. Ornithomimus is like an ostrich with its toothless beak. It uses its long legs for bursts of speed to run away, rather than fight the predators.
FOR EXPEDITED SHIPPING... $40 extra will be added to your order. A Courier Service will be used and you will be able to track your order.
Your Shopping Basket
Quantity
Item Code
Description
Price
Action
Your shopping basket is empty