Architecture and Building Stencils : Laxey Wheel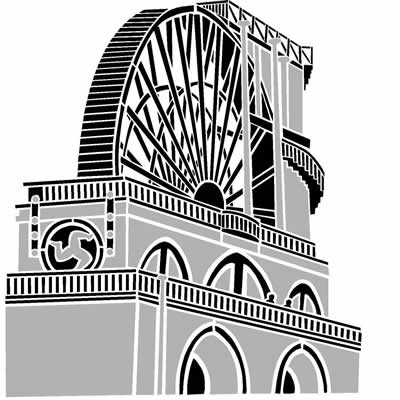 The Laxey wheel remains the largest working water wheel in the world.
This wheel, overlooking Laxey village on the Isle of Man, has a diametre of 72 feet.
FOR EXPEDITED SHIPPING... $40 extra will be added to your order. A Courier Service will be used and you will be able to track your order.
Your Shopping Basket
Quantity
Item Code
Description
Price
Action
Your shopping basket is empty
<< Back to Architecture and Buildings