Architecture and Building Stencils : Chrysler Building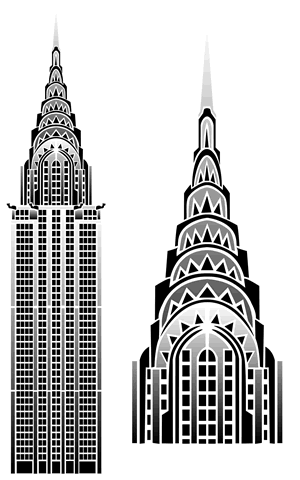 The Chrysler building was built between 1928 and 1930. William Van Alen's building, at 1046 feet, was once the tallest building in the world. Much of its popularity was due to its innovative Art Deco Style.
FOR EXPEDITED SHIPPING... $40 extra will be added to your order. A Courier Service will be used and you will be able to track your order.
Your Shopping Basket
Quantity
Item Code
Description
Price
Action
Your shopping basket is empty
<< Back to Architecture and Buildings