Architecture and Building Stencils : Neuschwanstein Castle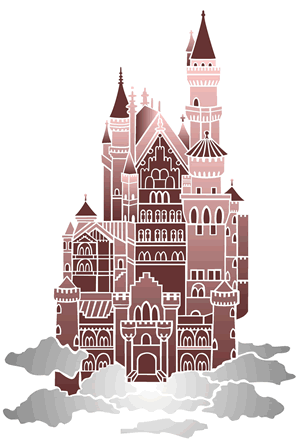 This Bavarian castle was built for Ludwig II as his own fairy tale retreat. It was started in 1869 and completed in 1886. It has five floors interrupted by a myriad of towers, pinnacled turrets and columns. In the event of his death, he ordered that it be destroyed. This wish was never carried out. Walt Disney was influenced by this magical castle.
FOR EXPEDITED SHIPPING... $40 extra will be added to your order. A Courier Service will be used and you will be able to track your order.
Your Shopping Basket
Quantity
Item Code
Description
Price
Action
Your shopping basket is empty
<< Back to Architecture and Buildings