Architecture and Building Stencils : Eiffel Tower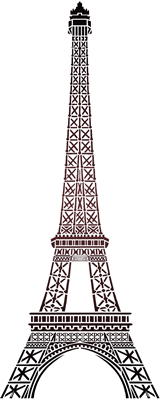 The 985' Eiffel Tower was meant to last only for 20years. It is still standing 100 years after it was built. It was the result of a competition for the construction of a new world wonder. It was to symbolize technical progress and industrial development of the century at the World Fair in Paris on the 100th anniversary of the French revolution.
FOR EXPEDITED SHIPPING... $40 extra will be added to your order. A Courier Service will be used and you will be able to track your order.
Your Shopping Basket
Quantity
Item Code
Description
Price
Action
Your shopping basket is empty
<< Back to Architecture and Buildings